---
GstarCAD 2016 Ease of Use
Drafting Settings (Object Snap Options Added)
New added option called Distance from Endpoint. This option allows snap a certain distance from any endpoint of objects like line, arc, spline, pline, ellipse arc, mline and any other lines.
GstarCAD 2016 Overview
The CAD platform solution is aimed to save countless hours of design and rework through enhanced features which boost drafting capability through flexible operation methods upon a more optimized platform!
GstarCAD 2016 Performance Optimization
The performance plays an important role in every GstarCAD version, therefore Gstarsoft is making great effort in performance optimization continuously. On GstarCAD 2016, the performance is obviously enhanced in many aspects.
GstarCAD 2015 Introduction
Work simple and flawlessly, GstarCAD 2015 is a CAD platform solution upgrades from GstarCAD 8. You will have an entirely new experience when creating documentation, detailing, or even sharing drawing data to accomplish your design with GstarCAD 2015.
Professionel CAD software som bruger formaterne dwg / dxf
GstarCAD Standard: € 470 + VAT

GstarCAD Professional: € 620 + VAT

GstarCAD Mechanical: € 850 + VAT

PDF2DXF converter add-on . € 80 + VAT

GstarCAD 2018

Få dine design færdig hurtigere !
Hvad er GstarCAD ?


GstarCAD er professionel CAD software som kan åbne og redigerer de velkendte dwg / dxf filer som bruges af blandt andet AutoCAD
®

GstarCAD er et godt CAD alternativ, hvis du forventer høj kvalitet og stabilitet til overkommelig pris.

GstarCAD leverer permanente licenser, som du kan bruge så længe du vil uden ekstra årlige omkostninger. Du kan opgradere når du har lyst.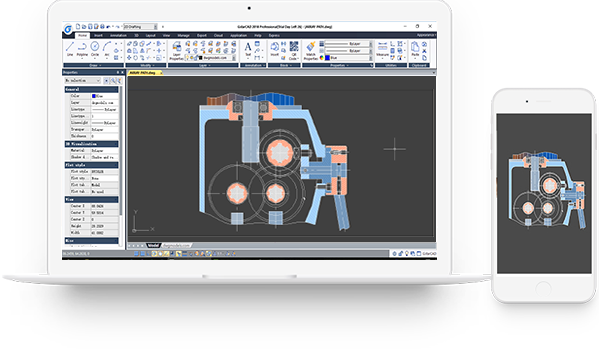 I tilfælde hvor du ikke kan fremskaffe de originale DWG filer, kan PFDtoDXF konverter omsætter pdf filer til dxf formatet.

PDFtoDXF er et add-on til GstarCAD.
30 dages prøveversion er inkluderet.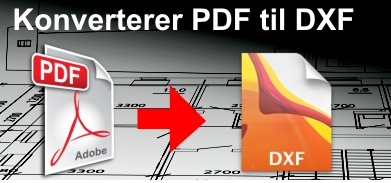 Skift mellem drafting eller classic interface